Stephen Joel Trachtenberg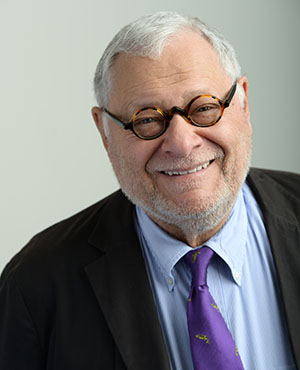 Stephen Joel Trachtenberg
University Professor Emeritus / President Emeritus, The George Washington University
---
Contact:
Office Phone:
(202) 994-9820
805 21st St. NW
Washington, DC 20052
Stephen Joel Trachtenberg, University Professor Emeritus; University President Emeritus: BA, Columbia University; MPA, Harvard University; JD, Yale University; 25 honorary doctoral degrees. His teaching and research interest is educational leadership. He is a member of Phi Beta Kappa and the Council on Foreign Relations, and is a Fellow of the American Academy of Arts and Sciences. He serves on many academic, civic, corporate, and international boards, including Bankinter's Foundation for Technical Innovation (Spain). His previous government positions include that of attorney with the Atomic Energy Commission, Legislative Aide to former Congressman John Brademas, and Special Assistant to the U.S. Education Commissioner Harold Howe.
His views on issues pertaining to higher education are widely published internationally. His speeches, commentaries, reviews, and articles appear regularly in a variety of publications, including Academe, Chronicle of Higher Education, The Washington Post, the Washington Times, and the New York Times. His books include Reflections on Higher Education, Thinking Out Loud: A Decade of Thoughts on Higher Education, Speaking His Mind: Five Years of Commentary on Higher Education; and Big Man on Campus. He co-edited the books The Art of Hiring in America's Colleges & Universities and Presidencies Derailed. In the spring of 2018, his most recent book, Leading Colleges and Universities (co-edited), was published by Johns Hopkins University Press.
---
Educational leadership
Higher education and public policy
Law and public administration
JD, Yale University
MPA, Harvard University
BA, Columbia University
25 honorary doctoral degrees