Professor Joan Dudik-Gayoso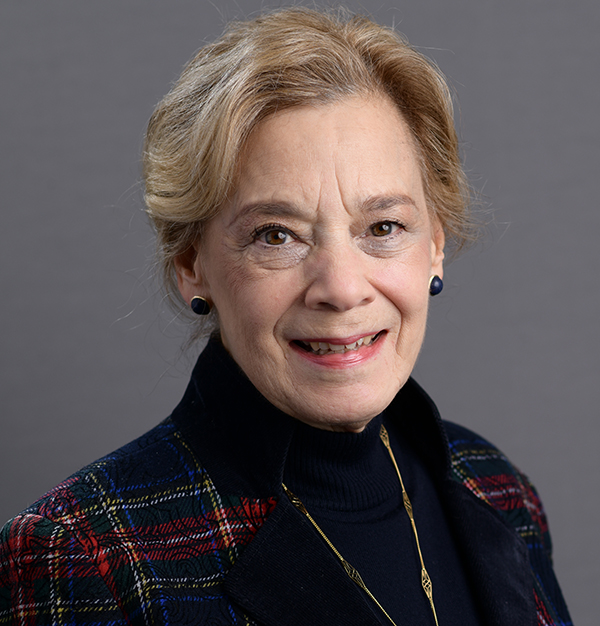 Professor Joan Dudik-Gayoso
Senior Executive in Residence
---
Joan Dudik-Gayoso has long been a mentor and speaker on careers in international development, advising students and young professionals. Joan currently supports Career Development Services in the George Washington University's Trachtenberg School of Public Policy and Public Administration, advising students on career alternatives and helping them to assess their skills and experience in relation to the job market and their career objectives.
As a career member of the U.S. Government Senior Executive Service, Joan held management positions in the U.S. Department of State and U.S. Agency for International Development (USAID). She represented the U.S. before the Organisation for Economic Co-operation and Development (OECD) and the agencies of the United Nations (UN) Development System, the UN Development Program, and the UN Food and Agricultural Organization. She negotiated program, policy, finance, management and reform issues and coordinated U.S. preparations for the World Summit for Children and the World Conference on Education for All. Joan served as an expert at the U.N. Conference Trade and Development Workshop on Gender and Globalization and as Participation and Sponsorship Manager at the World Bank for the Global Knowledge '97 Conference. She directed Africa operations for the Peace Corps and gained experience with U.S. bilateral aid programs in Africa and South Asia, program and policy planning, analysis and budgeting, food aid programs, aid coordination and evaluation.
Joan teaches multilateral negotiations at the State Department's Foreign Service Institute, and has trained U.S. diplomats and host country national staff in international science, technology, environment and international health issues. She is an advisor and trainer for the American Association for the Advancement of Science (AAAS) on integrating scientific expertise into the foreign affairs agencies. Besides the Trachtenberg School, Joan teaches several classes at the Elliot School of International Affairs, at Georgetown University's School of Foreign Service and in the MBA program at the Thunderbird School of Global Management. She is a Board Member of the Society for International Development – Washington Chapter. She earned a BA with High Honors in International Relations from the University of Maryland and is a member of Phi Beta Kappa.
---
Careers in international development
PPPA 6057 International Development Administration
University of Maryland, BA with High Honors in International Relations